Talk about a quickie – 1.5 hours from home and we'd arrived – Welcome to Tairua!
But, it was a good choice given that all except us had been on the road for 6-8 hours from the lower North Island. After the usual kerfuffle with rooms that is rapidly becoming part of the adventure, given our penchant for small town NZ, we headed off in search of food and drink.
We got lucky at the Flock Kitchen & Bar with Good George beers on tap and a yummy selection of nibbles, followed by mains. For a group that does so many roads, and so many back roads, we'd managed to assemble a collection of riders (including us) who hadn't ridden around the Coromandel for several years – Andrew and I think we last did it on the 10k in 10 days ride back in 2010…
A cruisy run up the coast on Sat am saw us in Whitianga for breakfast. My Triumph suddenly decided to show its age and refused to start, but threatening it with an AA call out and some added support from Alasdair and the Bridgestone guy, seemed to do the trick. Entering Whitianga is a completely new experience – its become quite the place to build, but the coast is still really pretty. So pretty that I forgot to take any pics until we were almost back down the other side to Thames.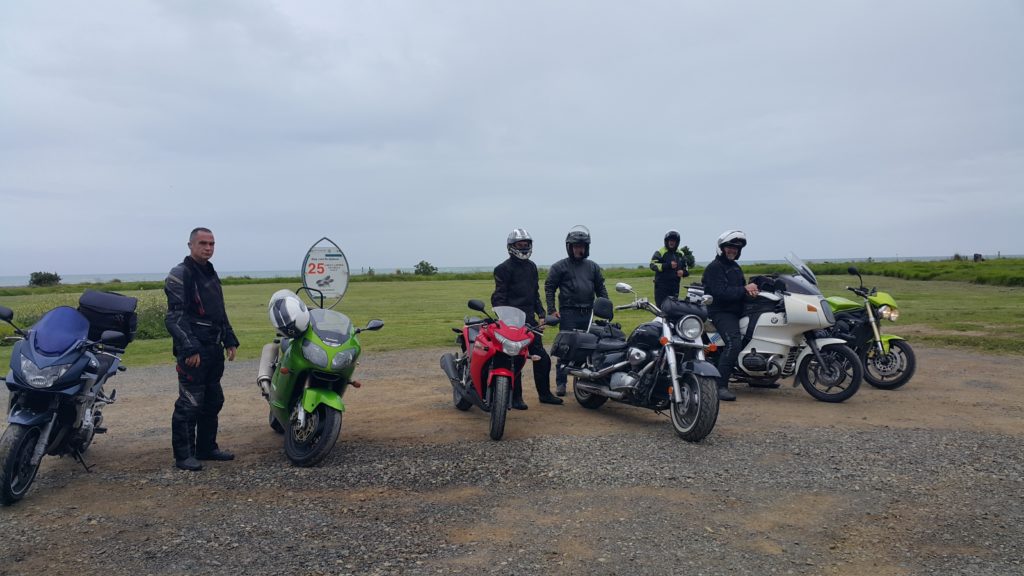 We were lucky to have a relatively clear run, and that the rain held off until we got off the Coromandel, but at that stage, we abandoned the tikki tour we had planned and headed for home where BBQ preparation began in earnest with a bit of shed shuffling for an indoor feast for about 25 people. Then the rain cleared so the bonfire went ahead too: Happy days!