We love touring NZ by motorbike! Whilst we get out and about at the weekend whenever possible, we also fix three dates in our annual diary where we publish our touring plans so that others can come along too.
Here's how it works:
We plan a trip, complete with route map, distances, brunch or lunch stop, fuel stops (for a range of about 240kms per tank) and budget – but – clean accommodation within walking distance of an evening meal.
We book our own accommodation and check out capacity for others to join us at the same place, or other options nearby
We book our own ferries if we're jumping between islands as part of the trip
We publish all of the above details – it goes into our newsletter and added as an event on our MOTORBIKESCAPE NZ TOURING FACEBOOK GROUP.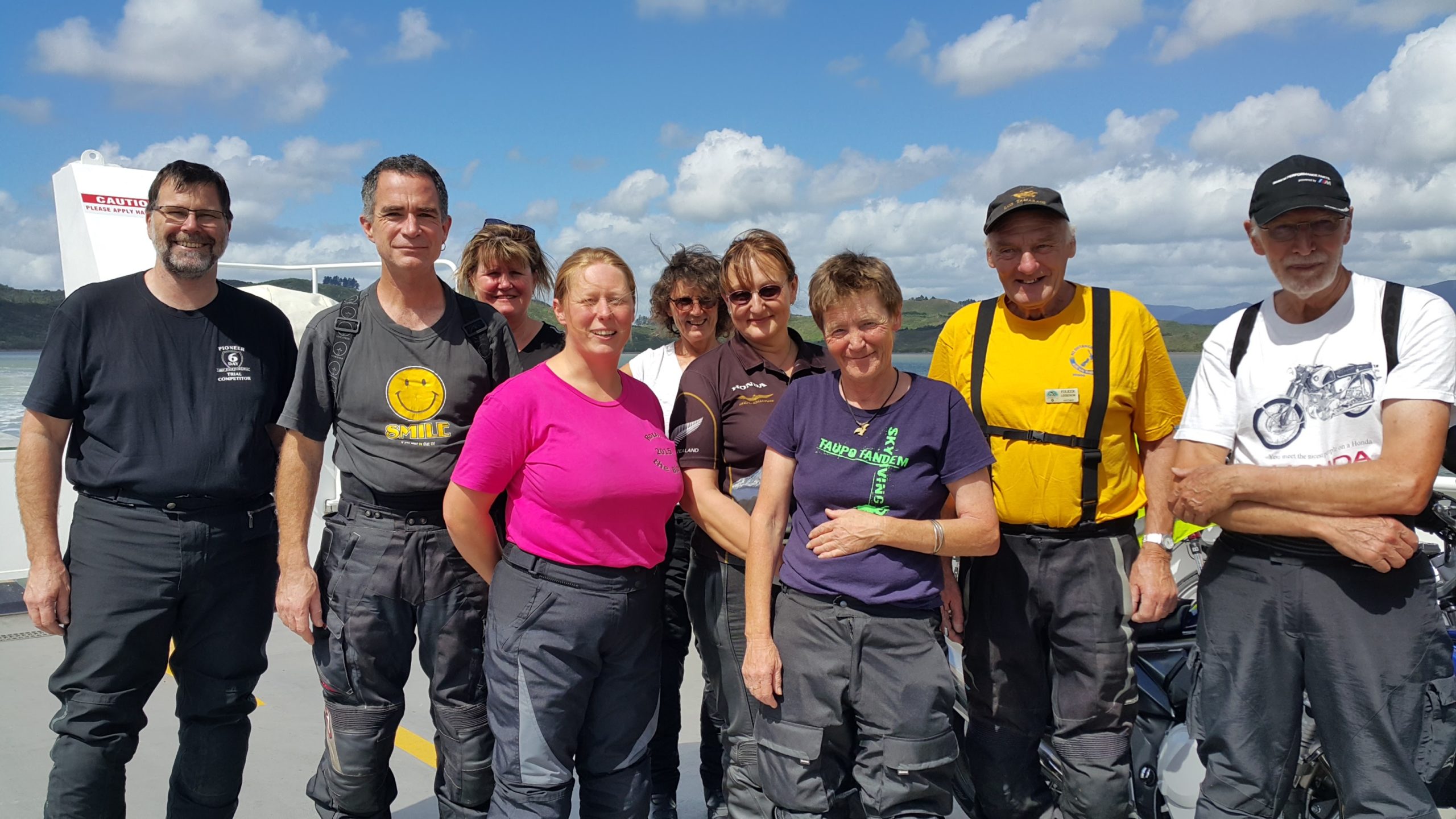 You're welcome to jump in and join us for all or part of the tour.
You can only make a day trip? That's fine.
You only want to do one island? Excellent.
We pass through your home town and you can join us for dinner or drinks? Cool!
Or you're itching to come riding for the whole week / weekend…. Hurray – let's go riding!!!!
Here's what you need to know:
We don't charge for this, it's just an open invite to join us on our ride – Plan your own route or you're welcome to ride with us
You need to book and pay for all of your own accommodation (and ferries)
If you're planning on coming along, get in touch through the Facebook event, or by email, and let us know when / where you'll meet us along the way. If our plans change, (or the roads are closed, or there is a breakdown, or the cafe burns down …. all of these have happened to us) we can only update you if we know you're coming!
** If you ride with us, we can *almost* guarantee that you'll ride some roads you haven't seen before!**
If you prefer to ride on your own, that's fine too – we'll see you at the overnight stop, or brunch, or the gas station, or….
Get our newsletter for the latest trip plans
Our Base
Morrinsville 3375
New Zealand
Office Hours
Online Shop 24/7
Mon-Fri: 9am - 5pm
Sat-Sun: Closed (out riding)